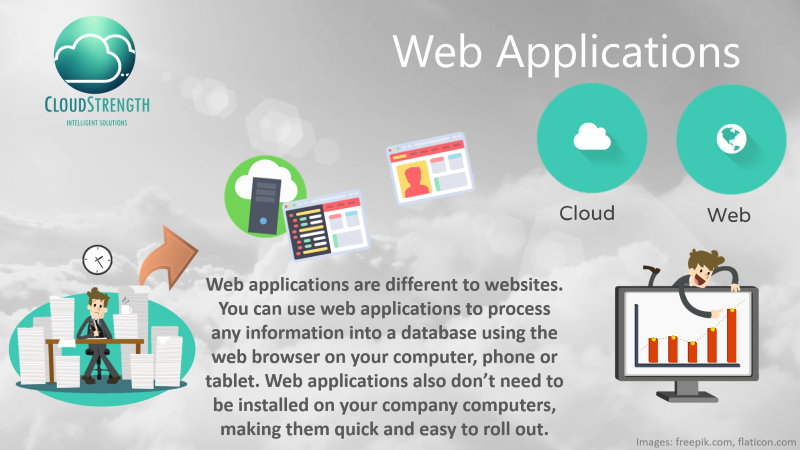 The information superhighway.
Web applications are different to websites. You can use web applications to process any information into a database using the web browser on your computer, phone or tablet. Web applications don't need to be installed on your company computers.
A web application allows you to quickly scale out your information processing capabilities. Get information quickly and easily from your branches, clients or partners with an easy to access and secure web application. The only requirement is a modern web browser, no hardware or complicated software to set up.
Steps:


You show us what information you need, and from who.


We analyse your business information processing requirements.


We develop a web application and host it for you on the cloud.


You, your clients and partners can login securely and process information using their device of choice, at any time, and from any location.

Download as PDF